A mix of traditional Spanish and Italian cuisine
La Fuente is a family run Mediterranean Restaurant with a delicious mix of traditional Spanish and Italian cuisine situated right in the heart of Nerja.
Quality fresh meat and fish dishes grilled to order
A wide range of gluten free and vegetarian/vegan options
Warm and welcoming atmosphere in the centre of Nerja
Good food starts with the best ingredients. All our Mediterranean dishes are prepared to order with the freshest ingredients and served on our relaxed sunny terrace at very reasonable prices. The friendly and romantic atmosphere will also help to make your visit an unforgettable experience.

What makes us special
Why customers keep coming back
01
Fresh ingredients cooked to order
We use the freshest ingredients locally sourced wherever possible. As everything is cooked to order we are more than happy to prepare you something special just the way you like it.
02
Gluten free, vegetarian & vegan friendly
Our staff are trained and certified in the preparation of food to meet a range of dietary requirements. Around 95% of our menu items can be prepared gluten free or vegan friendly.
03
Excellent reviews
We regularly receive amazing reviews from both our local and visiting customers. We are consistently top of the listings on both TripAdvisor and Google for restaurants in Nerja. Come and see for yourself.
No 1 Gluten Free Restaurant in Nerja
We want to make sure there is something for everyone on our menus, whatever your dietary requirements. That's why you'll find plenty of delicious gluten-free dishes on offer to help make your experience in our restaurants as easy and enjoyable as possible.
Please ask your server when ordering about our lovely gluten free pasta or pizza options and suitable sauces. Just make sure to let your server know your requirements when you arrive.
95% of our menu can be prepared gluten free and vegan/vegetarian
Our staff are certified in the preparation of vegan and vegetarian cuisine.
We prepare all our dishes to order so please let your server know if you you have any special requirements or requests.
Reviews
What our customers say
The food here is excellent and very satisfying. The owner greeted us nicely and played a few pranks on us, fun! The other staff members were also very nice to us. It was very cozy to sit outside and it was nicely decorated inside. The food was given full points from everyone in my family and all plates were empty when we were finished. They also let us change anything in the menu. This restaurant is a must go to and I could definitely say this is one of the best restaurants in Nerja!

William V
Oct 2020
Family dinner together relaxing on holidays from Australia & this no doubt has topped all other restaurants in the area! They care about service, very clean, they enjoyed humor with our kids, menu was absolutely delicious & everyone loved their dessert - me especially with the last tiramisu! Finally... the best cappuccino in Spain! Loved

Jodie Renée
June 2021
Wow! Excellent in every aspect! Tons of gluten-free and vegan options, each of which was delicious. Warm fires and outdoor seating. Great wines too! Absolutely loved this place.

Matthew Ferry
May 2020
Beautiful meal here. We came for the gluten free and were amazed at how good the food was. The staff were incredibly friendly and the service was excellent all round. The gluten free bruschetta with tomato and mozzarella was worth the trip from New Zealand alone.

Reuben Otto
July 2020
Perfect visits! The owner Paulo is A DELIGHT. his easy humour is lovely and he was so attentive. He made it very easy to work around my dietary requirements - the gluten free and lactose free pizza is some of the best I've EVER EATEN - so much so we went back a few days later!

Jem
Sept 2021
Top quality! Very good restaurant just by the Balcon. Genuine Italian food and staff. When we where deciding the wine the waiter brought 3 bottles and created a little wine tasting for us! So nice! The pasta and meat was super fresh and top quality!

Johanna N
Sept 2020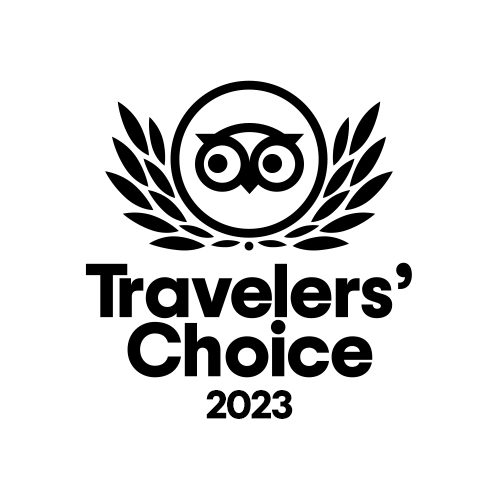 Gallery
Memories made at La Fuente
Location:
Plaza Balcón de Europa, 9, 29780 Nerja, Málaga
Opening Hours:
Tue-Sun (Closed Mon)
17:30 - 22:30